CGF International Prestige Real Estate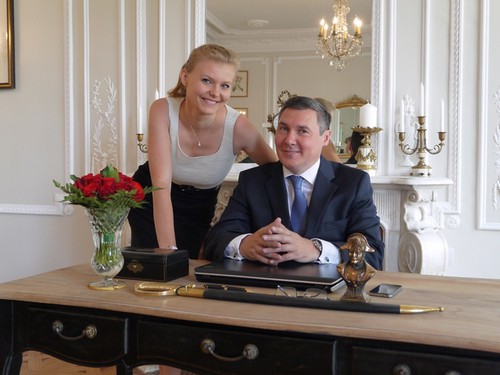 The company CGF-International Prestige Real Estate is part of Consulting Group France (CGF).

This holding company was created in 2002 by Eric BELLUTI, who is president.

The company specializes in sales and property search in France, especially on the Cote d'Azur, Paris, Monaco and Italy.

Group membership Consulting Group France (CGF), we can bring the skills of our specialist consultants on various national and international real estate markets.

Historically present in Paris, the company is now an active real estate market on the Cote d'Azur, Principality of Monaco.

An offshore development has been initiated with a presence in Italy and soon in Russia.

Freedom and control over your project:
Our delivery services are completely customizable, so you can claim a global support with a personalized selection of goods or property you choose freely in our catalog.

Professionalism and efficiency :
We love our job and you benefit from our experience, our network and control the legal, fiscal and financial.
We are in constant contact with our partners, tax professionals and international specialists with complementary skills.

Friendly approach, clear and confidential :
A personalized approach, professional and humane business consulting facing the customer.
We act with discretion and guarantee complete confidentiality.
We will keep you immediately informed of every step of your transaction.

Attendance and support :
We operate in countries where we operate and know the local conditions.
We accompany you throughout the transaction, in your legal and tax arrangements.
Your entire question will respond quickly and clearly.

Financial :
We work without any additional payment from you and help you if needed in your banking.

We are confident that the network is our strength and opens new horizons for our customers. We are open to new ideas and contacts for professional partnerships or collaborations in various fields. Write us and we will be happy to talk with you !